Introduction
Once you establish which driving-related hazards pose the greatest risks to employees, you have effectively set your priorities for action. The next step towards preventing workplace crashes is to determine what people in the organization will do to eliminate or minimize exposure to those hazards.
Risk = Exposure x Probability x Severity
The risk equation above shows how changing any one of the variables on the right side of the equation changes associated risk. Reducing exposure to a given hazard by 50% also reduces total risk of injury and other losses by 50%. If you eliminate the hazard, exposure equals zero, and risk equals zero.
Building on the preceding Hazard ID and Risk Assessment course, this course explains a systematic approach you can use to identify measures to control exposure to driving-related hazards. It uses handy tools and practical examples to demonstrate how you can apply the framework and its steps in your workplace.
Purpose and Learning Objectives
The purpose of this course is to build your practical knowledge and abilities to identify and implement measures that control exposure of employees to driving-related hazards. It explains a basic hazard control program and applies the Hierarchy of Control framework to road safety issues common in BC workplaces.
By the end of the course, you will be able to:
Explain the purposes and functions of hazard control programs
Identify the Hierarchy of Controls and each of the five (5) elements
Apply the Hierarchy of Controls protocol to road safety issues in your workplace.
Click on each accordion to expand and learn more.
This course presents information using a variety of resources – text, videos, interactive slides and info-graphics. Lessons involve practical scenarios, activities and quizzes designed to help you understand the concepts and methods so you can apply them to driving circumstances in your workplace. Once you have completed the lessons, you will take the final quiz and (pass score = 75%) and print your Record of Completion to verify your success.
| | |
| --- | --- |
| | This course contains audio. |
| | This course is about 45 - 60 minutes long. |
| | Make sure your browser is up-to-date. |
Record of Completion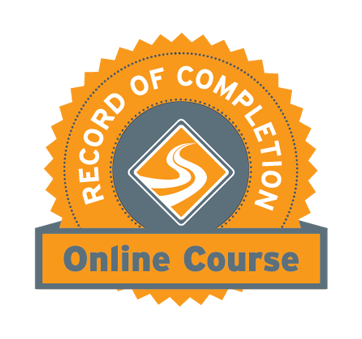 After you successfully complete this course, you'll be able to print your Record of Completion – and demonstrate to others your commitment to improving safety for employees who drive for work.