Course Introduction
Minimizing the likelihood of any of your employees being injured when they're driving or riding in a work vehicle starts with 2 basic steps. First, you need to know what potential sources of harm exist. Second, you need to understand the risks associated with each hazard – how likely it is that an employee could be harmed by that hazard, and how severe that harm could be. This course explains how to identify driving-related hazards common to many workplaces, and how to determine how much risk those hazards pose to your employees. You'll learn about a straight-forward process and tools you can use to do robust road safety risk assessments.
By the end of this course you'll be able to:
Identify the hazards your employees could encounter when they're driving or riding in a vehicle for work
Describe key risk assessment terms and concepts
Describe the vital role of risk assessments in road safety programs
Apply a basic framework and tools to assess road safety risks in your organization, and set priorities for action
| | |
| --- | --- |
| | This course contains audio. |
| | This course is about 60 - 90 minutes long. |
| | Make sure your browser is up-to-date. |
Record of Completion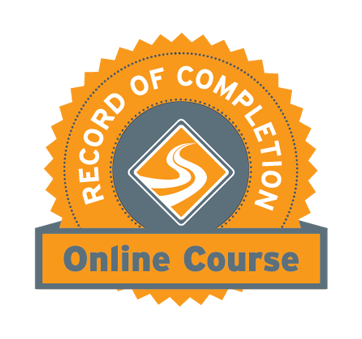 After you successfully complete this course, you'll be able to print your Record of Completion – and demonstrate to others your commitment to improving safety for employees who drive for work.